The Georgetown Theatre Company
presents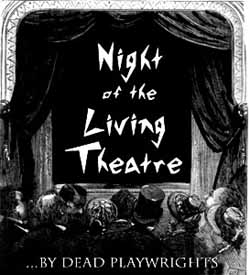 Featuring plays by Lisa Alapick,
Martin Blank, D. W. Gregory & R. L. Nesvet

Featuring performances by
Stefan Aleksander, Monalisa Arias, Tony Greenberg, Timothy R. King & Tom Witherspoon

Special Appearances by Oedipus Rex, Christopher Marlowe,
Wm. Shakespeare & John Milton

Directed by Shari Lewis & Catherine Aselford

SEE dead playwrights pitch their scripts to Hollywood!
THRILL as you relive your freshman lit classes!
WONDER at the esoteric humor!
You'll leave wanting to write a term paper!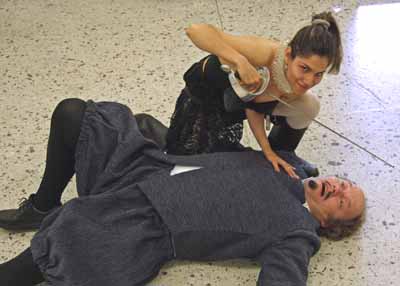 For more information visit www.capfringe.com